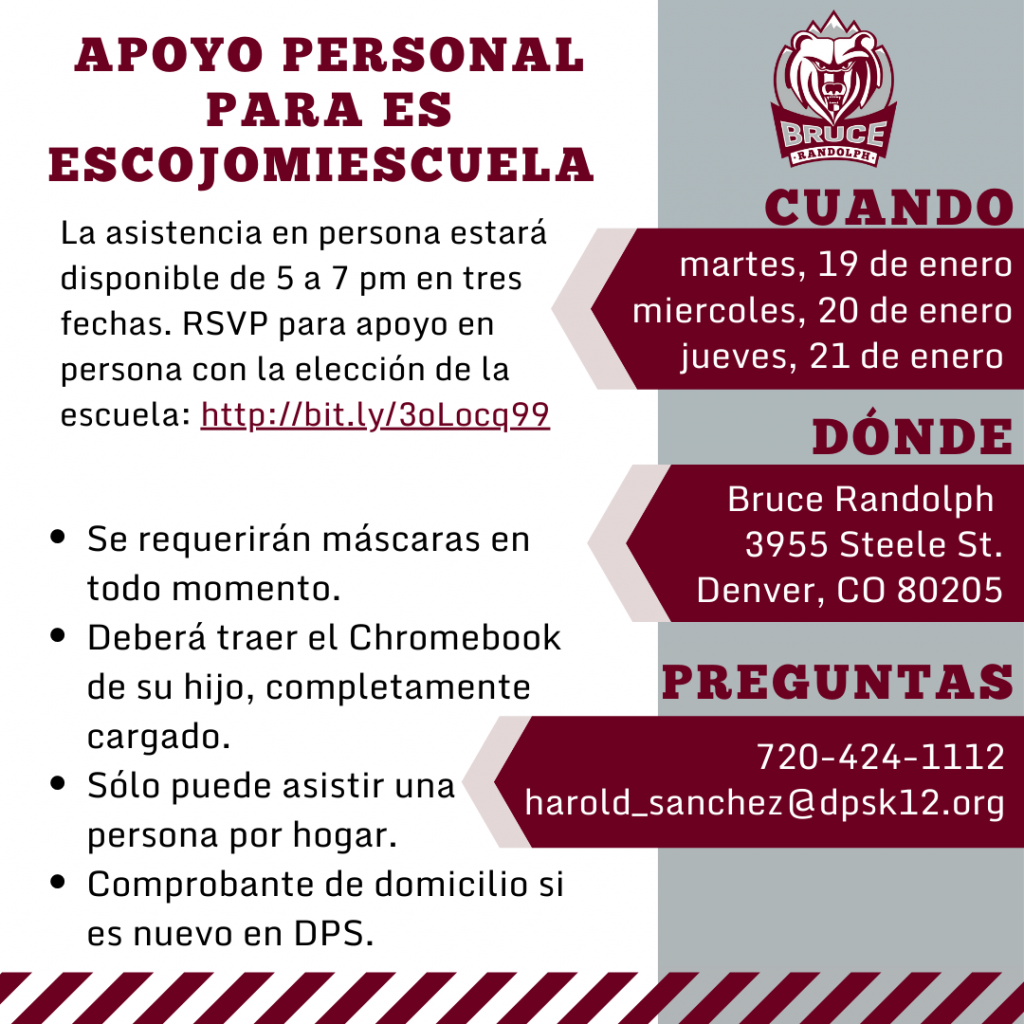 Description:La asistencia en persona estará disponible de 5 a 7 pm en tres fechas. RSVP para apoyo en persona con la elección de la escuela: http://bit.ly/3oLocq99
Se requerirán máscaras en todo momento.
Deberá traer el Chromebook de su hijo, completamente cargado.
Sólo puede asistir una persona por hogar.
Comprobante de domicilio si es nuevo en DPS.
Contact: 720-424-1112 harold_sanchez@dpsk12.org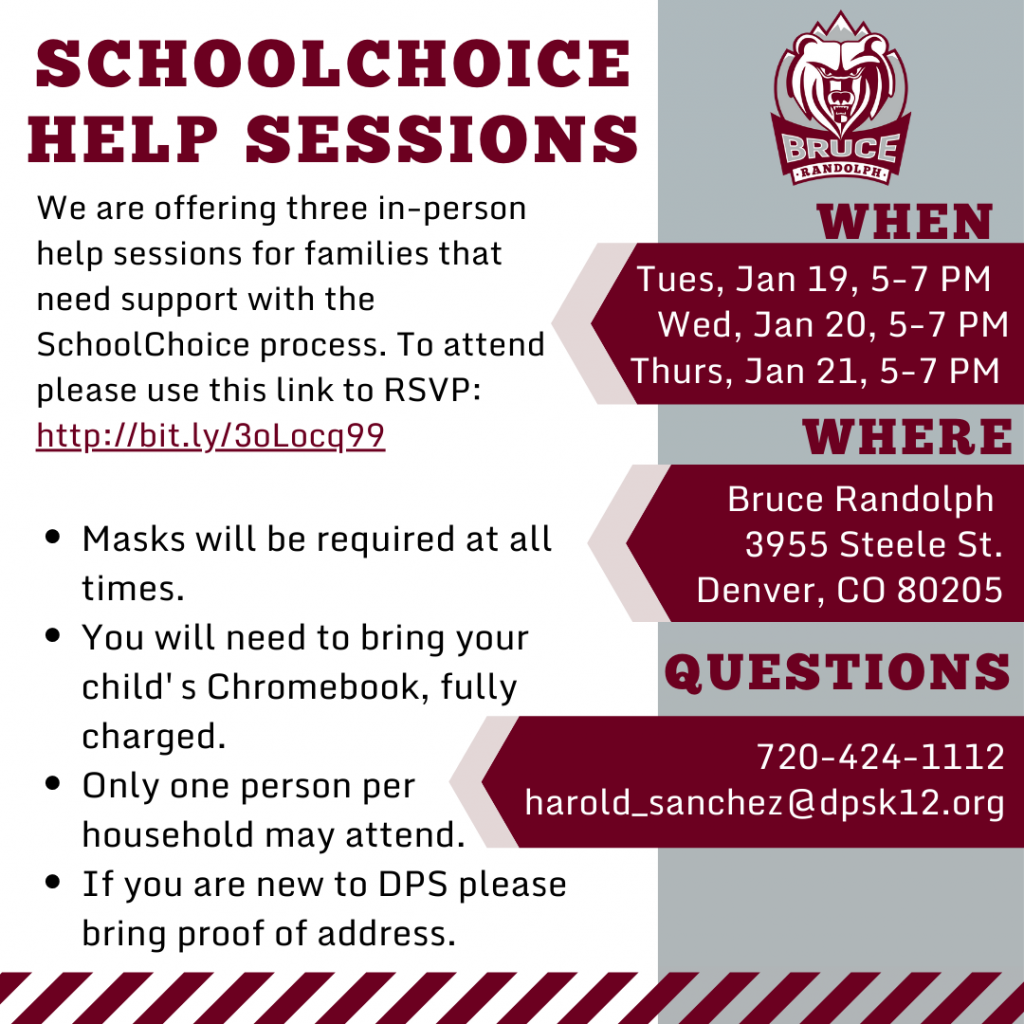 We are offering three in-person help sessions for families that need support with the SchoolChoice process. To attend please use this link to RSVP: http://bit.ly/3oLocq99
Masks will be required at all times.
You will need to bring your child's Chromebook, fully charged.
Only one person per household may attend.
If you are new to DPS please bring proof of address.
Contact: 720-424-1112 harold_sanchez@dpsk12.org