Athlete of the Week | Oct. 25th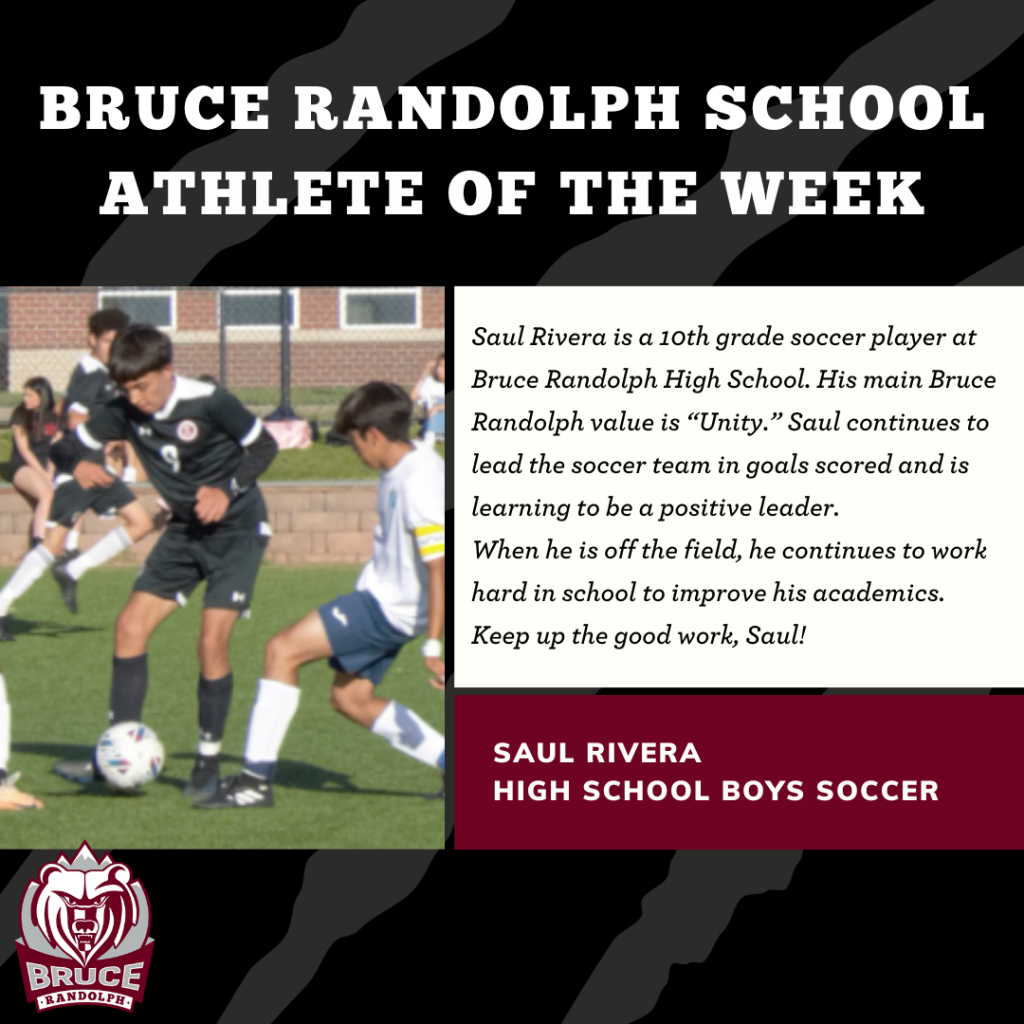 Saul Rivera is a 10th grade soccer player at Bruce Randolph High School. His main Bruce Randolph value is "Unity." Saul continues to lead the soccer team in goals scored and is learning to be a positive leader.
When he is off the field, he continues to work hard in school to improve his academics.
Keep up the good work, Saul!