Mission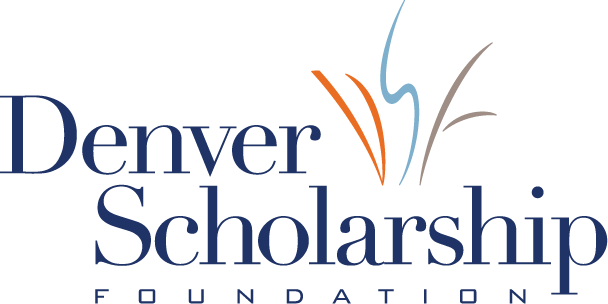 The Denver Scholarship Foundation inspires and empowers Denver Public Schools' students to enroll in and graduate from post-secondary institutions of higher education, by providing the tools, knowledge, and financial resources essential for success.
In addition to providing need-based scholarships to DPS graduates, DSF provides college and financial aid advising services through its Future Centers in 14 DPS high schools, and partners with over 30 Colorado colleges and universities to support the success of DSF Scholars. To date, DSF has funded more than $48 million in scholarships to more than 7,600 DPS graduates.
To learn more about the Denver Scholarship Foundation, visit www.denverscholarship.org
DSF College Advisor
The Bruce Randolph Future Center is a college resource center, where students can get information about colleges, financial aid, and scholarships. The 9th-11th College Advisor helps freshman, sophomores, and juniors become more college-ready and prepared for senior year. The 12th grade College Advisor works with seniors and guides them through every step of the college application and financial aid process.
9th-11th College Advisor: Mr. Theo Shipley
tshipley@denverscholarship.org
The 9th-11th College Advisor offers supports freshmen, sophomores, and juniors in the following ways:
Lead the Scholar Prep Program (SPP) where students get access to one-on-one support and special events
Provide information related to scholarships, financial aid, and affordable college options
Help students understand career and college pathways
Improve students' ability to communicate and advocate for themselves and others
Help students set goals and develop healthy habits for personal success
Grow financial literacy skills in students
Connect students to resources and opportunities in the school and broader community
12th Grade College Advisor: Ms. Angelica Lopez-Rodriguez (Hablo Español!)
alopez-rodriguez@denverscholarship.org
In conjunction with 12th Grade College Seminar class, the 12th Grade College Advisor supports seniors in the following ways:
Creating a college list.
Support completing college applications.
Support navigating the best financial aid processes for each student.
Support being matched with scholarships and completion of their applications.
Coordinating college admission representatives visits to Bruce Randolph.
Tours of college campuses.
Focusing on successfully transitioning from high school to college including orientation and social emotional aspects.