Viernes, 16 de abril de 2021 | Friday, April 16, 2021
---
Table of Contents| Tabla de contenido
---
Calendar | Calendario
Monday, April 19 : CMAS 8th & 11th Grade
Tuesday, April 20 : CMAS Make-Up Test
Wednesday, April 21: CMAS Make-Up Test
Thursday, April 22
Friday, April 23: CMAS Make-Up Test
Lunes 19 de abril: CMAS 8° y 11° grado
Martes 20 de abril: CMAS exámenes de recuperación
Miércoles 21 de abril: CMAS exámenes de recuperación
Jueves 22 de abril
Viernes 23 de abril: CMAS exámenes de recuperación
---
Family Town Hall | Junta Familiar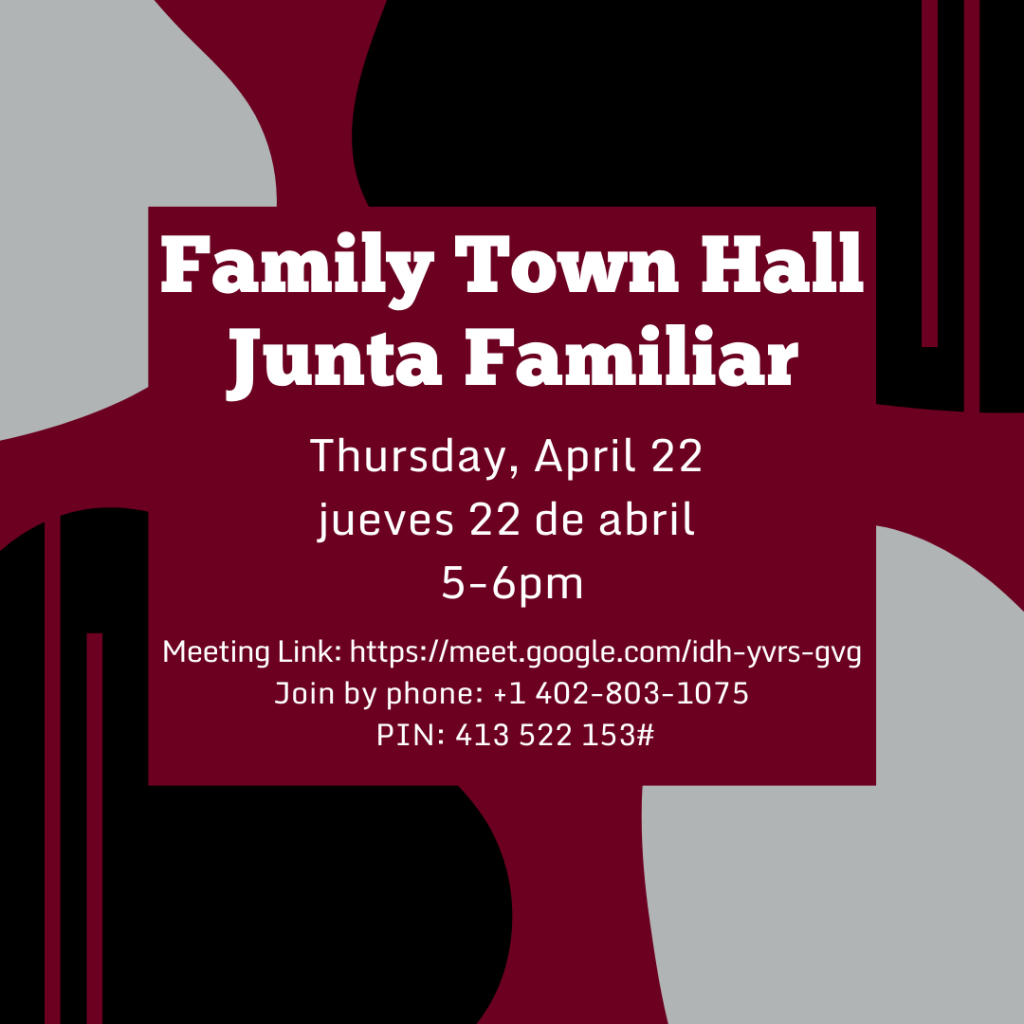 ---
Superintendent Search | Búsqueda de superintendente
---
COVID-19 Vaccine for Students |Vacuna COVID-19 para estudiantes
Vaccines are offered at NO COST to all DPS students. The more students that get vaccinated against COVID-19 means safer schools for all DPS students! Click here to learn more about how to register, and dates and times of vaccination clinics for DPS students!
---
Las vacunas se ofrecen SIN COSTO a todos los estudiantes de DPS. ¡Cuanto mayor sea el número de estudiantes que se vacunen contra COVID-19, más seguras serán las escuelas para todos los estudiantes de DPS! 
¡Haga clic aquí para obtener más información sobre cómo registrarse y las fechas y horas de las clínicas de vacunación para los estudiantes de DPS!
---
Denver Public Library
Denver Public Library will reopen branches to the public on April 13! The Central Library will remain closed due to renovations.
Upcoming Library Events & Resources
---
Biblioteca Pública de Denver
¡La Biblioteca Pública de Denver reabrirá las sucursales al público el 13 de abril! La Biblioteca Central permanecerá cerrada por reformas.
Próximos eventos y recursos de la biblioteca
---
COVID-19 Testing for Students! | ¡Prueba COVID-19 para estudiantes!
COVID-19 Vaccines
One of the most exciting recent developments in our state is that everyone age 16 and older is now eligible to receive the COVID-19 vaccine.
If you or your family members are interested in getting a vaccine, here are some ways you can access it:
COVID-19 Funeral Assistance
Read More

The COVID-19 pandemic has brought overwhelming grief to many families. At FEMA, our mission is to help people before, during and after disasters. We are dedicated to helping ease some of the financial stress and burden caused by the virus.

OVID-19 Funeral Assistance Line Number

Applications begin on April 12, 2021
844-684-6333 | TTY: 800-462-7585

Hours of Operation:
Monday – Friday
8 a.m. to 8 p.m. Central Time
Vacunas para COVID-19
Uno de los desarrollos recientes más emocionantes en nuestro estado es que todas las personas mayores de 16 años ahora son elegibles para recibir la vacuna COVID-19.
Si usted o los miembros de su familia están interesados en recibir una vacuna, aquí hay algunas formas de acceder a ella:
Regístrese con su proveedor de atención médica.
Visite el sitio web de vacunación de la ciudad de Denver para conocer las clínicas comunitarias.
Llame a la línea directa de vacunación COVID-19 de la ciudad al 877-CO VAX CO (877-268-2926).
Comuníquese con la farmacia de su vecindario.
Para estudiantes de 16 años o más, comuníquese con nuestros centros de salud escolares al 303-602-8958.
Asistencia para gastos fúnebres por COVID-19
Leer mas

La pandemia de COVID-19 ha causado tanto desconsuelo para tantas familias. En FEMA, nuestra misión es ayudar a las personas antes, durante y después de los desastres. Permanecemos comprometidos en brindar algún alivio en la presión y carga económica que este terrible virus ha causado.

Línea telefónica de asistencia para gastos fúnebres por COVID-19

Período para solicitar a partir del 12 de abril de 2021
844-684-6333 | TTY: 800-462-7585

Horario:
lunes a viernes
8 a.m. a 8 p.m. hora del centro
---
Class of 2021 Parents / Families
It is Important to us that every Senior has a plan after high school graduation!
The Future Center supports students by:
Exploring their post-secondary options
Applying to Colleges and Financial Aid
Applying to Scholarships
We want Seniors to make an informed decision about their future by taking these Three components into consideration:
Academic Fit
Social Fit
Financial Fit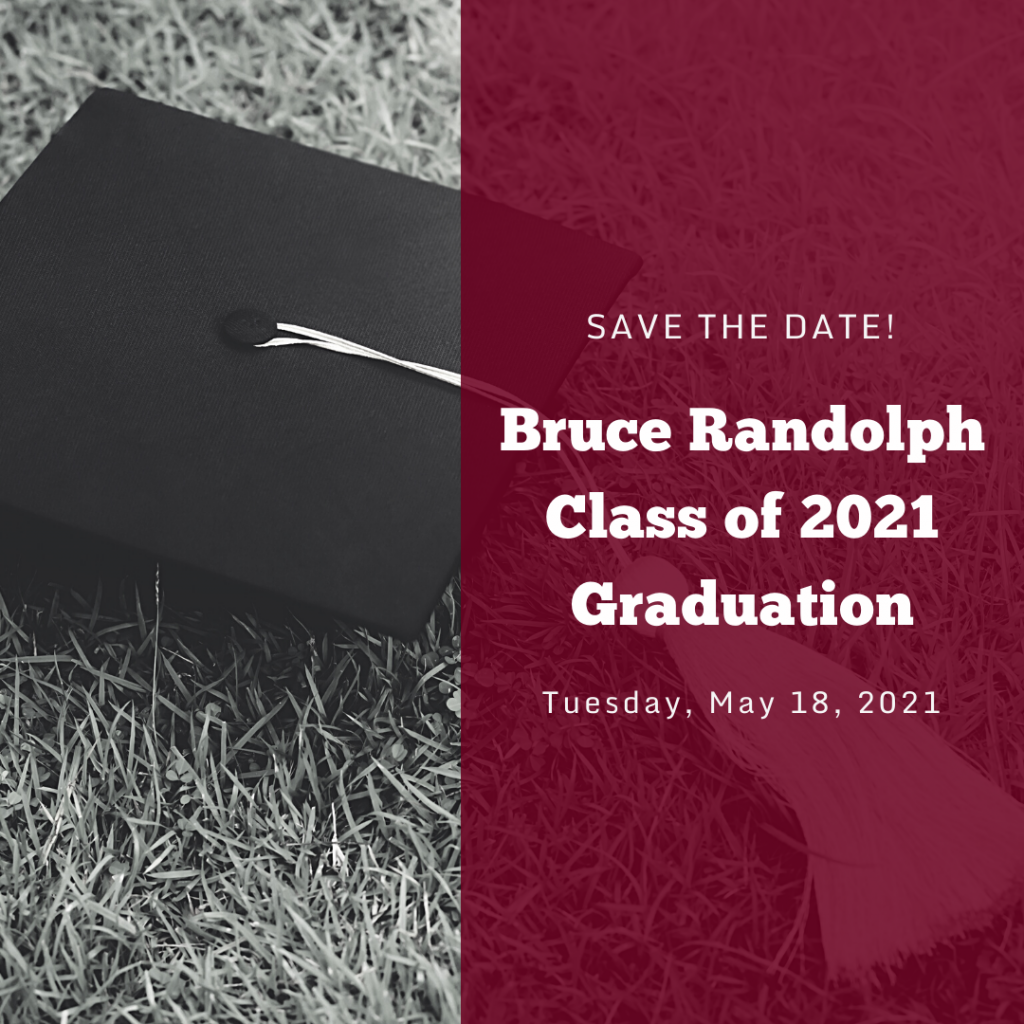 ---
Clase de 2021 padres / familias
Es Importante para nosotros que todos los estudiantes tengan un plan después de su graduación
El 'Centro de Futuro' apoya a los estudiantes con:
Exploración de sus opciones post-secundarios
Aplicaciones de colegios y ayuda financiera
Aplicaciones de Becas
& mucho mas…
Queremos que hagan una decisión informada sobre su futuro considerando estos Tres acomodamientos:
Academico
Social
Financiera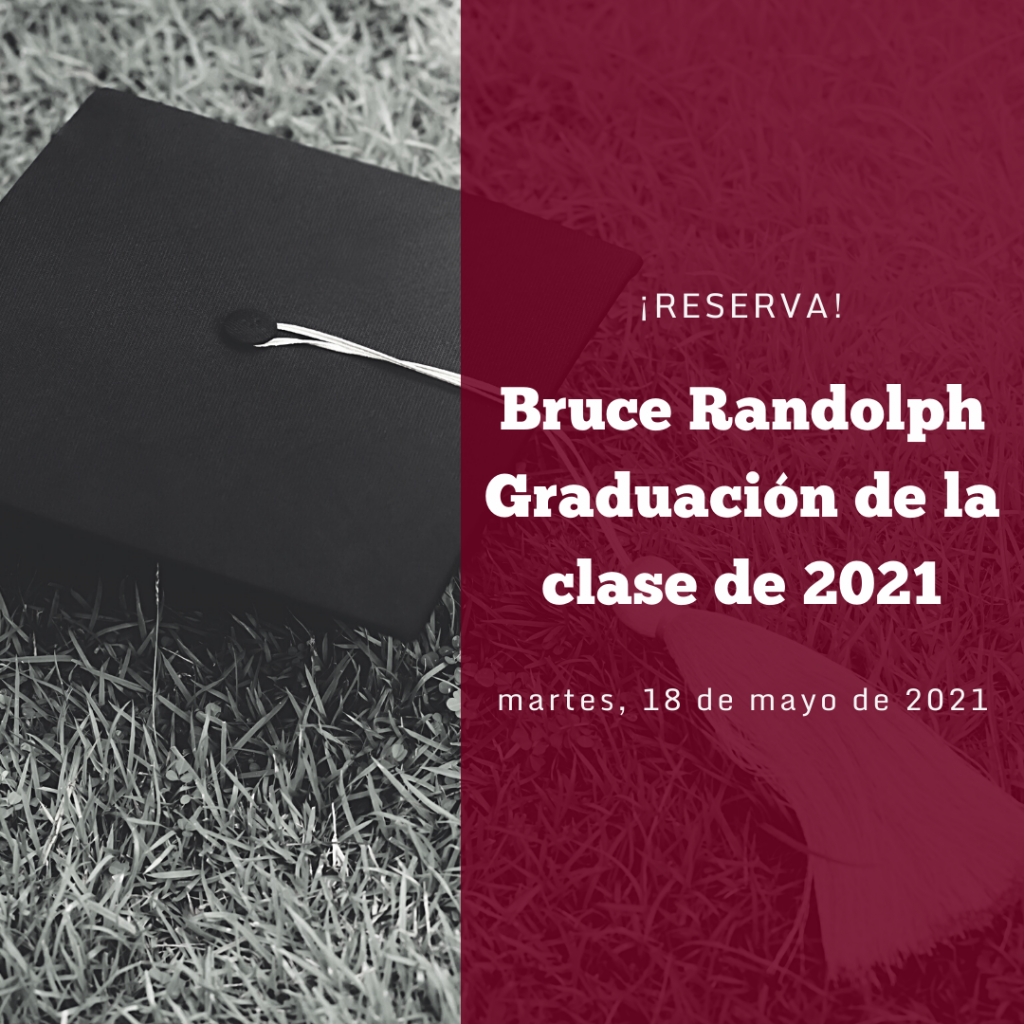 ---
8th Grade Families | Familias de 8° grado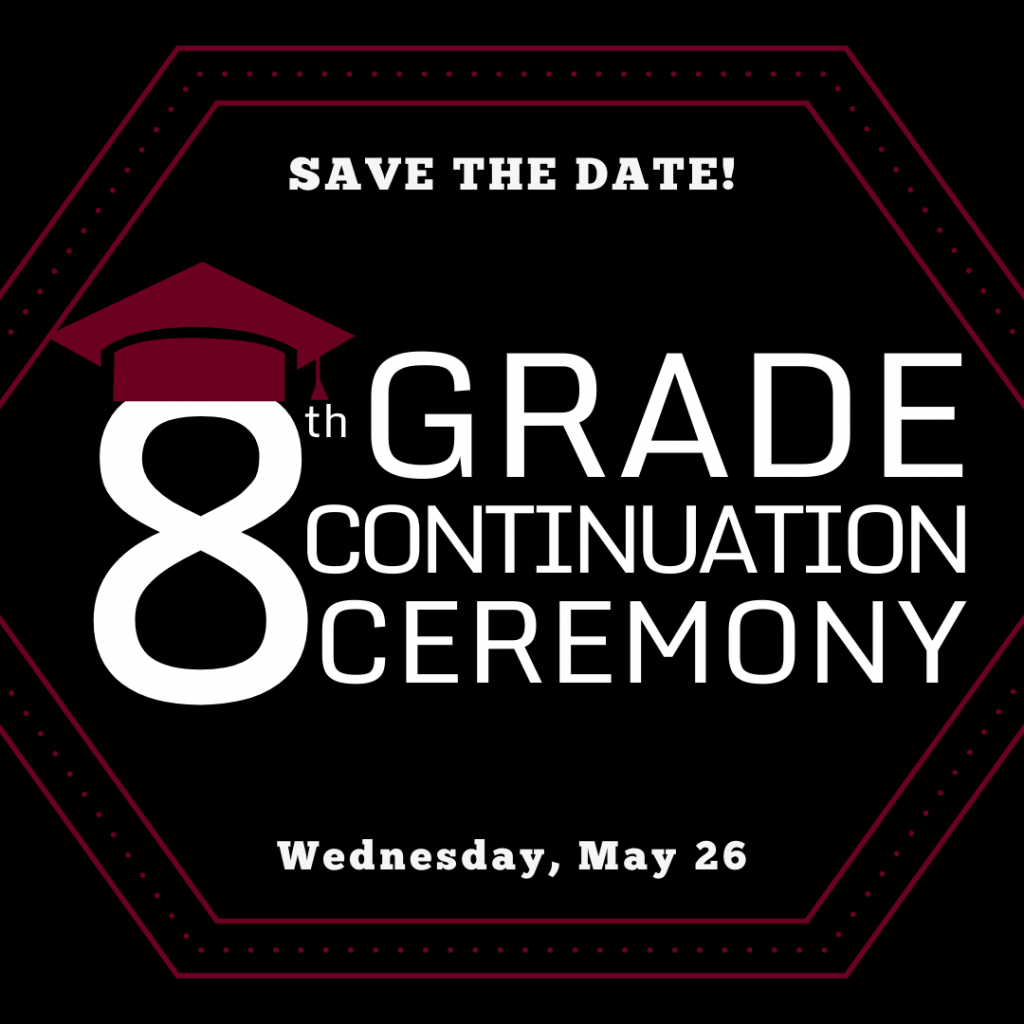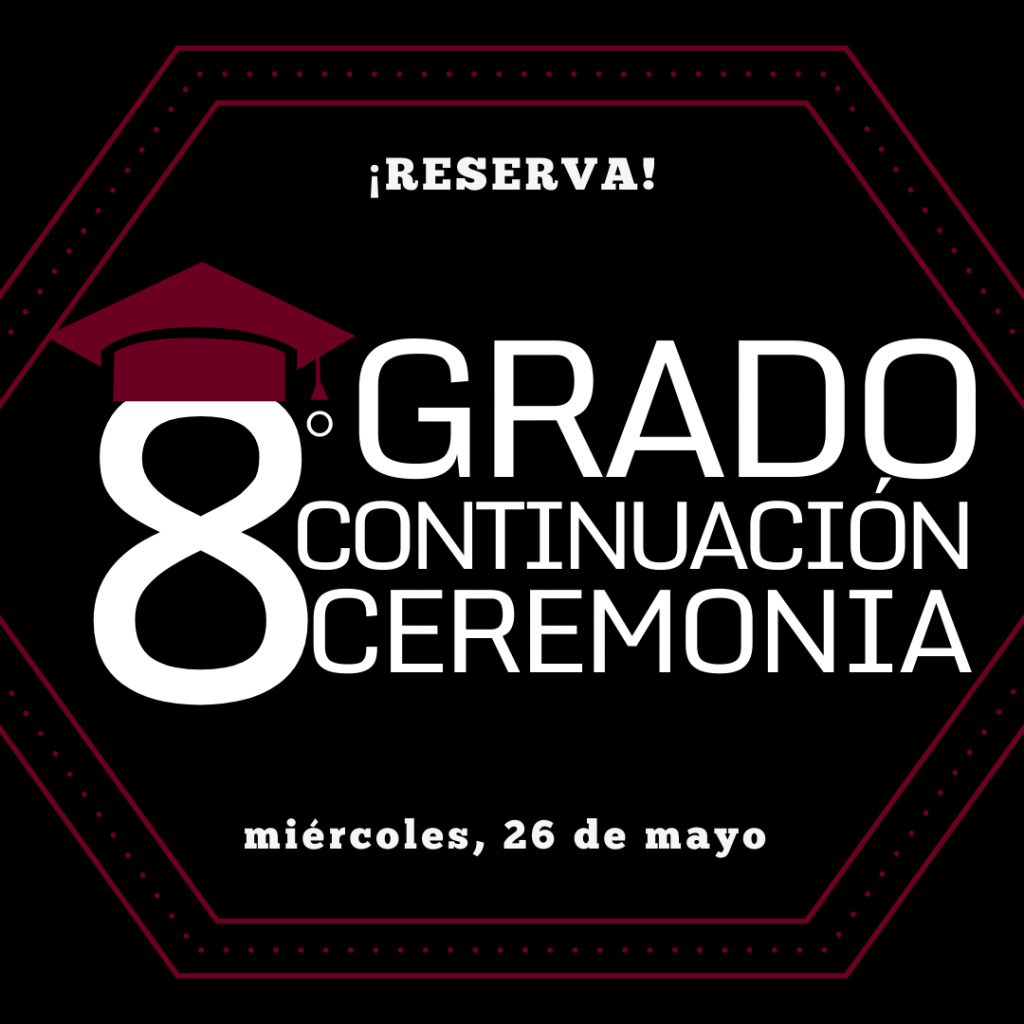 ---
SchoolChoice Round 2 is Open
Abierto el plazo de la 2 ronda de EscojoMiEscuela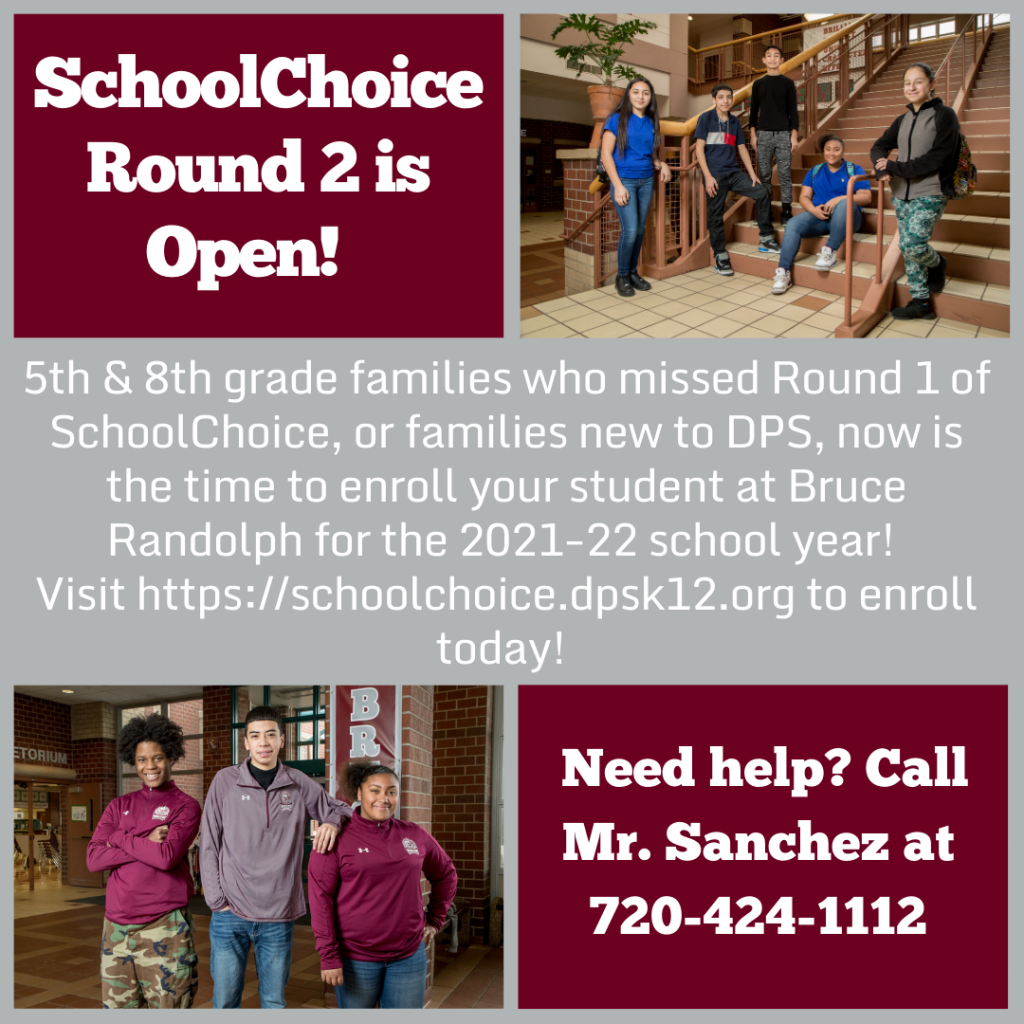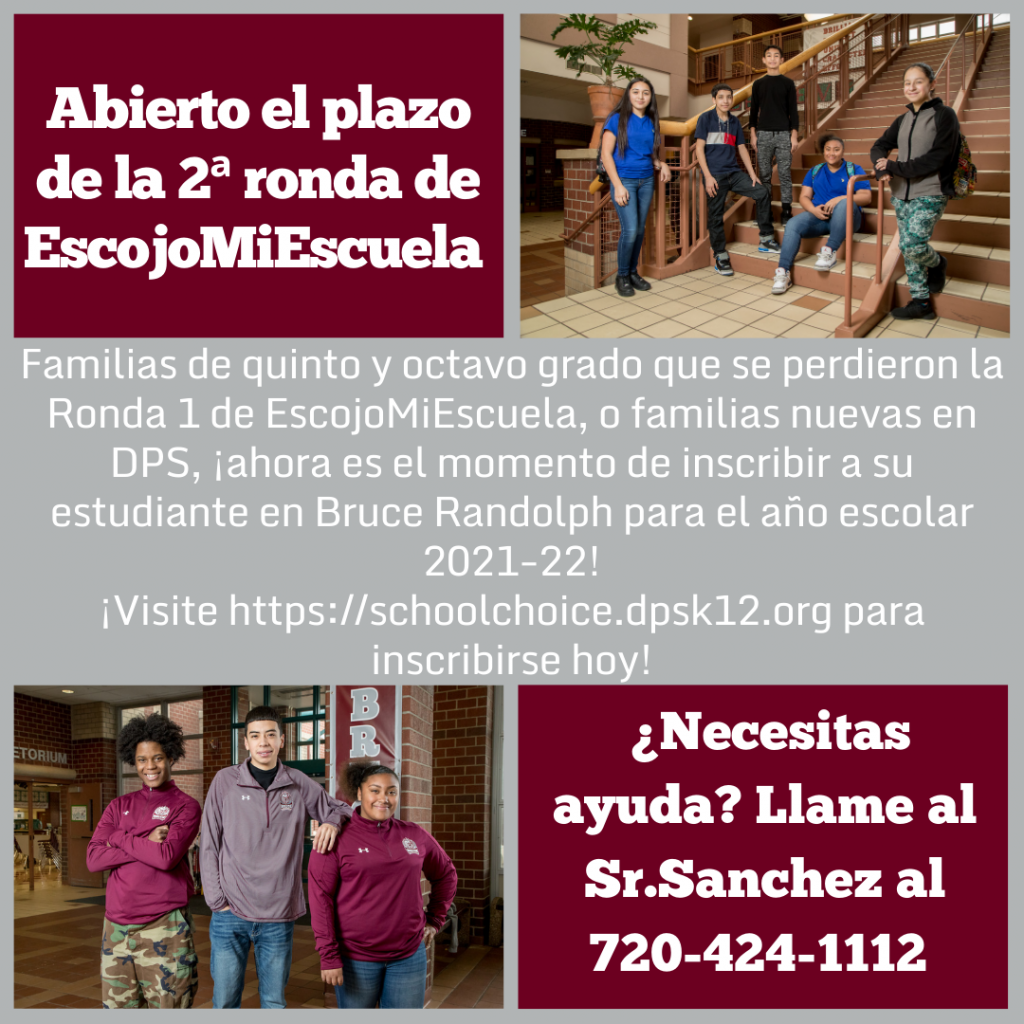 ---
7th Grade Spirit Week | Semana del Espíritu de 7° grado