Viernes, 28 de mayo de 2021 | Friday, May 28, 2021
Pictures From Graduation | Fotos de graduación
Summer School | Escuela de Verano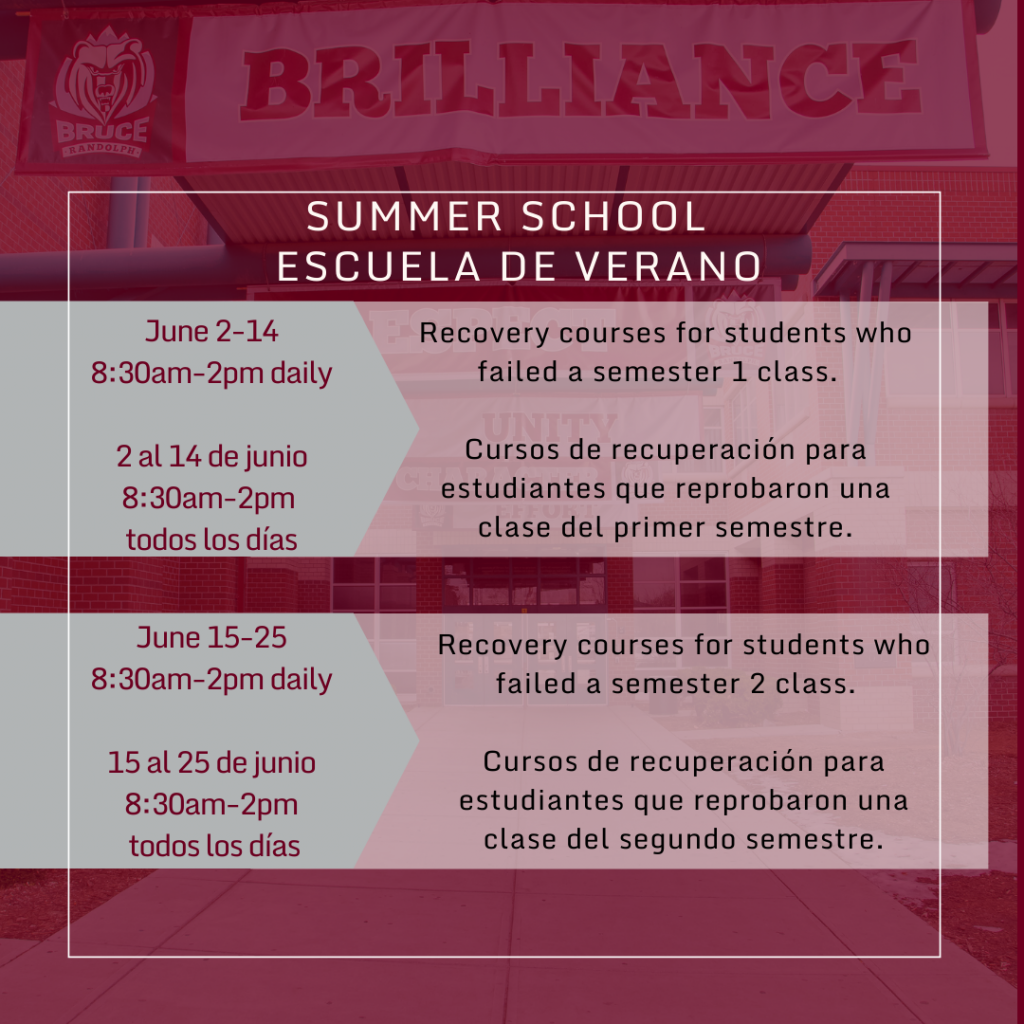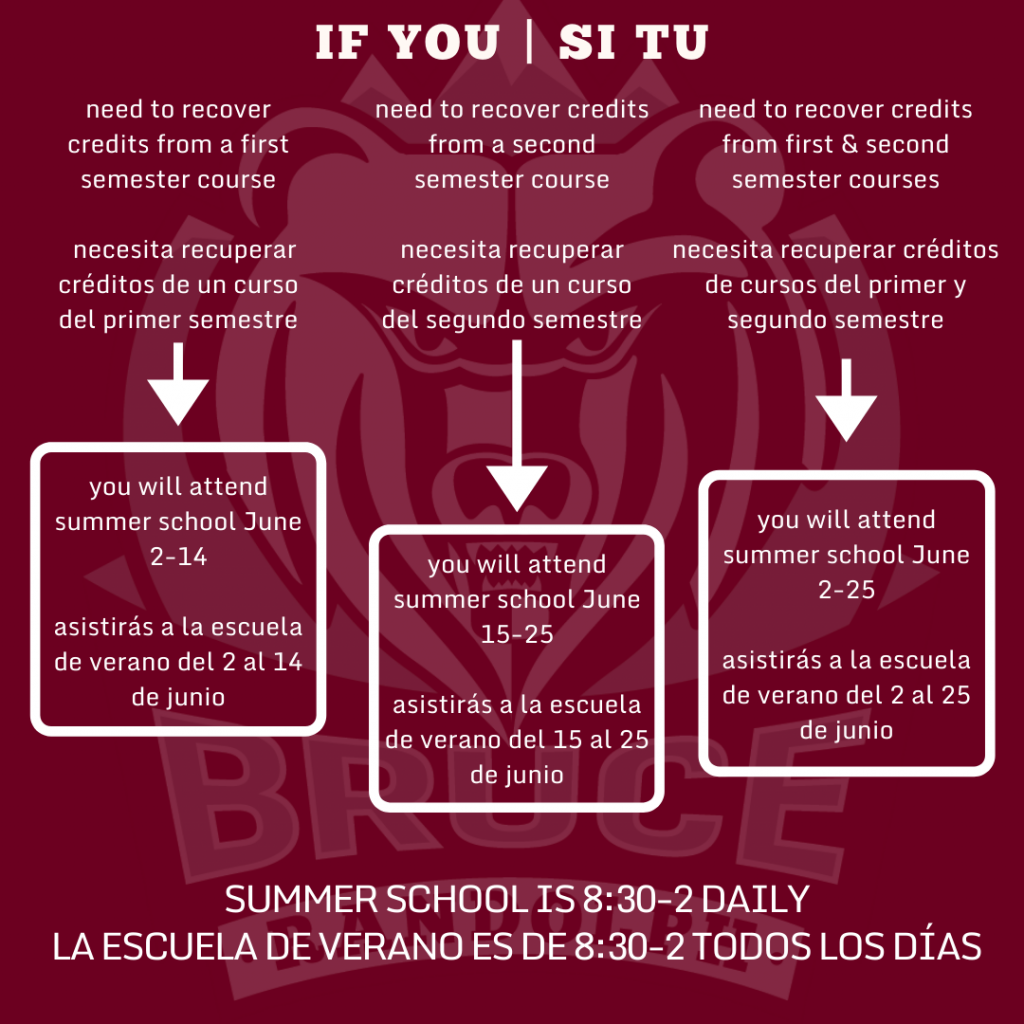 Summer Jobs for Students | Trabajos de verano para estudiantes
Summer Jobs for Students 15+ | Trabajos de verano para estudiantes mayores de 15 años
Chick-Fil-A: 36th & Quebec
Sonic: 36th & Quebec

Must be at least 15 years old| Debe tener al menos 15 años

King Sooper: 29th & Quebec

Starting wage $11/hr | Salario inicial $ 11 / hora

Boys & Girls Club of Denver| Club de Niños y Niñas de Denver: 2017 W 9th Ave

Junior Staff Member: Must be 14-17 years old | Miembro del personal junior: debe tener entre 14 y 17 años
Starting wage $14.77/hr | Salario inicial $ 14.77 / hr
Summer Jobs for Students 16+ | Trabajos de verano para estudiantes mayores de 16 años
Home Depot: 36th & Quebec

Must be at least 16 years old | Debe tener al menos 16 años
Starting pay $15-$16/hr | Pago inicial $ 15- $ 16 / hr

Walmart: 36th & Quebec

Must be at least 16 years old | Debe tener al menos 16 años
Starting pay $12/hr | Pago inicial $ 12 / hora

SmashBurger: 36th & Quebec

Must be at least 16 years old | Debe tener al menos 16 años

Papa Johns: 36th & Quebec

Must be at least 16 years old | Debe tener al menos 16 años
New Food Distribution Schedule for Summer 2021 | Nuevo programa de distribución de alimentos para el verano de 2021
Breakfast and lunch meals will once again be available for pick-up at the school sites at the times listed below. Please note that dates and times are subject to change.
Free meals are available Monday – Friday for kids 18 years and younger unless otherwise noted.
Students do not need to be present for meal pick up.
No documentation is required to receive meals.
Meals must be consumed off-site.
Los desayunos y almuerzos estarán nuevamente disponibles para ser recogidos en los sitios escolares en los horarios que se enumeran a continuación. Tenga en cuenta que las fechas y horas están sujetas a cambios.
Las comidas gratuitas están disponibles de lunes a viernes para niños de 18 años o menos, a menos que se indique lo contrario.
Los estudiantes no necesitan estar presentes para recoger la comida.
No se requiere documentación para recibir las comidas.
Las comidas deben consumirse fuera del sitio.
Drive-Thru Food Distribution | Distribución de alimentos en automóvil
Martes 1 de junio 1-3pm ( ¡Primer martes de cada mes!) | Tuesday, June 1, 1-3pm (The first Tuesday of every month!)
2533 E 40th Ave2533 E 40th Ave, Denver, CO 80205
La comida es gratis y está disponible para todos Fórmula para bebés y suministros disponibles. | Food is free and available to everyone. Baby formula and other baby items available!